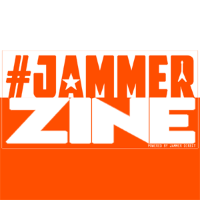 Groove-heavy and guitar steady is the best way to describe the new single from Strangers Know More titled "Shoot the Witness". Going old school with a new twist and heavy hooks abound, SKM take the classic rock genre into the 21st century with an original twist that only this three piece can accomplish. The thing that sticks out for me in this track is the live sound. I actually get a sense at how this band sounds live. Could this be recorded live in the studio perhaps? Who knows. All I can tell you is that if you want a raucous journey into the seedy underbelly of groove rock then don't consult your friends, because Strangers Know More.
Get Your Rocks Off Honey
For fans of Rock music in all its forms – hard, soft, indie and the rest
Get Your Rocks Off Honey
Ordinarily when you describe a band's sound as a 'racket', the connotations wouldn't necessarily be
 great. However, in the case of the new single from trio Strangers Know More, this racket is fast, fun and highly entertaining.
'Shoot the Witness' is a track taken from their last album, 'Rumours, Lies, Tears & Tantrums'. The album found the game on great form, and this punk-­‐rock treat is no exception. Even better news, there's more new music on the way soon, and live dates are posted on their website. So if you're based in the Essex area, head over to www.strangersknowmore.com for all the info.
 
 


Whisperinandhollerin


Review:
'Strangers Know More'
'Shoot the Witness'
- Album: 'Rumours, Lies, Tears and Tantrums' - Label: 'Independent'
- Genre: 'Rock' - Release Date: 'Out Now'
Our Rating:
Strangers Know More, a punk trio with a long and varied musical background, are readying themselves for the release of new tour dates and new material. To whet the appetite, they have made album track ˜Shoot the Witness" available to stream.
The fact that the track above wasn't originally slated as a single release should give some idea of the strength in depth they have when it comes to their songs. There's new material on the way too, as well as live dates in the diary. It's set to be a busy year for Strangers Know More.
To get all the info you need, head over to www.strangersknowmore.com
Andy Townsend's Music Truck
ANDY TOWNSEND'S MUSIC TRUCK


Rock music is at its best when three key ingredients are present. First (and most important), the rhythm section has to create a driving, forward motion. Without that, the song is doomed before it starts. Then, the vocal has to have the requisite gravitas and soul to it. And finally, of course, comes the rock guitar.
New single 'Shoot The Witness' is available online now from Strangers Know More, and includes all these factors and more.
Strangers Know More
Shoot The Witness
Cookie policy
It bodes well, given that there's more music on the way from this top quality trio. You can also find live dates and more at strangersknowmore.com (http://www.strangersknowmore.com/).
RealMusicNetWork
10th April 2016
realmusicnetwork
The track above, 'Shoot The Witness', has been made available to stream by indie-rock-punk group Strangers Know More. It's taken from their recent album 'Rumours, Lies, Tears and Tantrums', and with new material on the way the band have made the decision to make this particular track available to stream.
For the uninitiated, this is a top introduction to their guitar laden sound. It's also a fine example of how they manage to take the controlled frenzy of live shows into the studio.
If it's supposed to get us looking forward to their new music, it does a great job.
And with a number of gigs in the pipeline
(http://www.strangersknowmore.com/) too, you might even be able to go and catch them live.
Strangers Know More
Shoot The Witness
The Music News Site
The Music News Site
A trio of musicians who have been playing separately since the seventy's Strangers Know More are no strangers to the music game. Bringing together their old school rock, punk and blues influences, this is a raw threesome with energy to burn. New track 'Shoot the Witness' has been released online to whet the appetite for shows and new material in the pipeline.
Golden Newbies
….because everybody's already heard the golden oldies. Loads of times.
Golden Newbies
A band with an obvious love for big genre music of the 80s, Strangers Know More are a three piece of experienced musicians who have been playing in various bands and guises since the 70s. Now, Sam Burnett, Chris Ames and Stuart Mizon bring their biggest influences together under the banner of Strangers Know More – a high velocity punk/rock/new wave mixture with some impressive song writing chops.
Their latest release is the track above, 'Shoot the Witness'. Taken from a recent album, it has been made available to stream to remind fans what this group are all about. There are live shows coming up, and new material too, which is why it's a good time to get new ears open in their direction.
LOUD-STUFF.COM
Review  by Dave Nicholls
31/01/12

Strangers Know More

We were recently sent through two albums from Strangers Know More, a rock/blues/country rock style band stemming from France. Formed by Chris Ames and Robbie Bayliss, both of whom have already had a long past in different bands touring the US and Europe. Rumours, Lies, Tears and Tantrums from 2007 was the first album to come through, closely followed by Back On Your Heads from 2009. As such, I figured I should check out what was on offer from this band!

Rumours, Lies, Tears and Tantrums opens with One Born Every Minute, a song full of classic rock riffs and hammering drum beats, all forming a sound which is both classic and yet fresh at the same time. The vocals are the real key to progression within the track, almost fading out behind the music but being strong enough to make you listen harder to hear every little thing that's going on. Catchy and firmly rooted in guitar-centric rock, this is a track which is going to please old and new fans alike. As if to back up this sentiment, If That's The Way follows on in true rock ballad style, opening soft over a picked guitar line before shifting into a lead line, the whole mix once again forming something which you can't help but embrace, you just want to let the music flow over you. What I really like here is how the track is based around a ballad, yet there's still those roving guitar lines and lead snippets which draw you in, great stuff.

Heart And Soul is another highpoint on this album for me, opening with a guitar line based over an organ backing, the whole mix forming into a country rock style track which is going to have every single person in the venue moving along whether they want to or not. This is music to dance to, plain and simple! Another track which is going to please the older fans out there whilst keeping the younger ones guessing as to what's coming next, this is a track which personally, I rate amongst the best on the album – pure down the line rock n roll! Shoot The Witness follows this theme, but almost updates everything for a new generation, once again keeping everything firmly rooted in rock but adding in more of that funky edge which makes this so appealing, once again another track which is going to have people dancing.

Closing the album with Black Run, everything is left with a solid display of what this band is capable of doing, showing off some serious skill on the guitar whilst the drums set a pace which is sure to have crowds jumping. The whole mix throughout this track is kept relatively laid back, yet there's a real sense of urgency in the pace at which it's played meaning what you end up with is something thrilling and energetic, yet something which leaves you not quite satisfied, still wanting to hear more!

Now normally, at this point I would say I wanted to hear more but would have to wait for the next album, but with these guys, I don't as I've got it here!

Moving straight into Back On Your Heads, you're greeted by It Aint Easy, another track which quite simply epitomises the world of rock in 6 and a bit minutes. Sounding almost like an ACDC track as it begins to grow, this is solid rock done well, and it's here to get you moving once again. Keeping things firmly rock yet funky, this track is one which as an album opener does exactly what it means to do, it gets you engaged and makes you reach for that volume up button – as the CD says – Play Loud! Catchy once again as well as being full to the brim with enough guitar licks to satisfy any rock fan out there, this is one you've got to hear – so get on it!

There's more of the old classic rock feel through this album as well, the tone on the guitar harking back to the good days of rock n roll and getting you out of your seat for songs like Can You Help Me, another one which is going to get dance floors moving along. What I like is how they haven't gone for too heavy, haven't gone over the top for the sake of creating a noise, but instead have just created an album which you can easily sit back and listen to. That's not to say they've not achieved depth, as if you listen to Late Night Love Affair there's a really heavy sense to what's going on, yet it's once again not over the top and manages to keep you engaged despite its softness. Another track which is more of the ballad type, this is one to dance to with someone, you can imagine the scene as you listen to it, the music accompanying memories in your head which you didn't know you still had.

For me though, Cold Light Of Day is a real highpoint on the album, opening soft and keeping everything laid back and restrained, the emotion running through this track is clear from the word go. Soft, soothing and once again sounding like it was born in a year from the past, this track seems to show off how able this band is to create a track without needing to add in loads of instruments or effects, it's just a voice and some guitar work, nothing more and nothing less – but nothing else is needed. It's almost a shock then when On A Night Like Like This comes into being with its country rock feeling going on once again. The track is laid back once again but with a real blues edge this time, keeping you tapping that foot and snapping the finger as it progresses. Judgement Day is another track which seems to follow this theme, opening with an acoustic line before shifting up a gear into a foot tapping melee of voices, guitars and drums – again you don't need distortion to do this sort of music, you just need some serious ability!

Closing with Turn The Tables, there's no doubt left in my mind that this is going to be a band who are going to feature in my CD collection for a long while to come. Keeping everything laid back once again but building up through the track, almost as a climax to the album, this track leaves you with that fuzzy warm feeling, almost as if you've just been shown that it's all ok, there are still bands out there doing things well – and producing music which forms the basis for a lot of the modern stuff we hear so often.

I didn't really know what to expect from Strangers Know More when I read their description, I don't tend to like Country music particularly, but this isn't that sort of music! What you've got here are two albums of 11 and 12 tracks a piece which show a band playing classic rock, the sort of rock which gets you dancing and singing along, the sort of rock you heard when you were growing up and the sort of music which takes you back to a time gone by. I can happily say I love both of these albums, and that's not something which I thought would happen when I saw them on paper. Definitely one to check out, so get out there and do it!