Press Kit
Short Bio
for full bio's click on the links below

Strangers KNOW MORE -  The coming together of experienced musicians that have played with the rest who now choose to play with the best! Playing in their own inimitable style, they have recorded and released 3 critically acclaimed albums.
Chris Ames -  Lead Guitar and Vocals - Founder member, songwriter, - has worked and played with some real 'heavyweights' of the industry for a long time, however, doesn't mean he's slowing down! His passion and experience are vast and very evident!
Sam Burnett - Guitar and Vocals - Songwriter, Producer and a seasoned player with a wealth of experience -  an integral part of the unique SKM sound!

Ian Pawsey - Bass Guitar and Vocals - A true musical journeyman, played and recorded with some of the best in the business. A solid, reliable player and alongside Stuart they create the foundation of SKM.
Stuart Miller  - Drums - A truly passionate player and performer. The powerhouse behind SKM.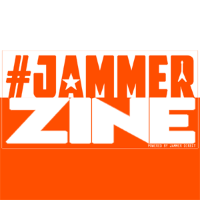 Groove-heavy and guitar steady is the best way to describe the new single from Strangers Know More titled "Shoot the Witness". Going old school with a new twist and heavy hooks abound, SKM take the classic rock genre into the 21st century with an original twist that only this three-piece can accomplish.








Strangers Know More, a punk trio with a long and varied musical background, are readying themselves for the release of new tour dates and new material. To whet the appetite, they have made album track ˜Shoot the Witness" available to stream.
The fact that the track above wasn't originally slated as a single release should give some idea of the strength in depth they have when it comes to their songs. There's new material on the way too, as well as live dates in the diary. It's set to be a busy year for Strangers Know More.

 
Andy Townsend's Music Truck

ANDY TOWNSEND'S MUSIC TRUCK

Rock music is at its best when three key ingredients are present. First (and most important), the rhythm section has to create a driving, forward motion. Without that, the song is doomed before it starts. Then, the vocal has to have the requisite gravitas and soul to it. And finally, of course, comes the rock guitar.
New single 'Shoot The Witness' is available online now from Strangers Know More and includes all these factors and more.
It bodes well, given that there's more music on the way from this top quality trio.